DELTA legal advised Dimension Data group ("DD") in connection with its global transformation of client support services.
Following DD's great success with its first Global Delivery Centre in Bangalore, India, DELTA legal assisted in establishing another similar Global Delivery Centre for client support, this time in Prague –the Prague Global Delivery Centre ("PGDC"). The DELTA legal team was led by Pavel Fára, Libor Vacek and Jiří Absolon.
The project required a comprehensive solution, including the lease of more than 2,500 sqm of modern office and warehouse space in the Enterprise Office Centre in Prague 4, the establishment of a new entity, legal support on local and foreign employment issues, VAT registration, and more.
"We assisted our long-term client in negotiations with its counterparties and public authorities as well as in drafting relevant transaction documentation," said Pavel Fára, a partner at DELTA legal. "We are delighted the project has been successfully completed."
According to Yang Li, financial director of PGDC, the Prague Global Delivery Centre allows DD to offer scalable and agile support services that enable it to get vital insight into their clients' IT infrastructures. "Our offices are sleek and modern, the environment is built with collaboration in mind, and it's light and urban, ready to trigger innovation and new ideas," he added.
DD is a member of NTT group, one of the world's leading information communication technology (ICT) groups, consisting of many global technology corporations. DD provides ICT solutions for Fortune 100 and 500 companies worldwide through IT-as-a-service, such as cloud advisory services, cloud infrastructure readiness, cloud services for Microsoft, enterprise mobility-as-a-service, the OneCloud partner program or unified services for Cisco. Both Global Delivery Centres support more than 6,000 clients globally, over 6 million of their assets and handle more than 1.5 million transactions daily. They are ISO-certified, highly secure and managed environments governed by detailed performance metrics and measurements.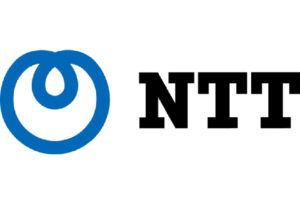 Subscribe to our newsletter:
Subscribe to legal news
Be close to us - you will be the first to find out what's going on in our office or receive tips for interesting events
Stay informed - keep up-to-date on the topics you are interested in
Keep our advice within reach - ask us anytime about anything you need
By submitting this contact form you agree to subscribe to our Legal newsletter and to the use of your personal data (e-mail) to send it. After you log in, we will send you an e-mail message to verify the availability of your e-mail address, and after receiving confirmation you will be included in the database of Legal newsletter recipients. We will send you Legal newsletters approximately once every two weeks. Your e-mail address is safe with us and we will take care of it as long as you subscribe to the Legal newsletter. You can unsubscribe at any time by sending a request to office@deltalegal.cz or by clicking in the footer of each Legal newsletter. We will remove your personal information from the database after the termination of communication.
https://deltalegal.cz/wp-content/uploads/2018/06/DD_LOGO__.png
1968
3652
DELTA
https://deltalegal.cz/wp-content/uploads/2017/01/delta-legal-barva-300x90.png
DELTA
2018-06-18 16:32:02
2019-03-19 19:56:41
DELTA legal advised Dimension Data on the establishment of one of two global delivery centres in Prague