Sale and Leaseback
Do you need financing and own property?
Do you need financing for operation or further growth of your business? Use the sale and leaseback. Sell your property, lease it back and get additional financial means along with many other benefits.
How can you benefit from sale and leaseback?
Frees up for business the funds alocated in non-core assets of your company
Brings managaeble and predictable cash flow
Allows tax deductible and regular rental payments
Enables timing of gain and loss recognition
Makes the property fit-for-use on a long term basis
Frees up your valuable time and sources for your core business
We will help you overcome the challenges
May cause adverse tax implications unless properly structured
Limits decision making flexibility if alteration or subletting of the property is necessary
Increases risk of your business relocation after the expiry of the lease term
Why should you contact us?
The initial consultation is free of charge.
We will prepare for you a comprehensive turnkey solution. We work closely with financial and tax advisors.
Face to face meeting is the best, but apart of that, we have reliable online communication solutions (video and audio conferencing).
We practice for 20 years, the experience we have gained allows us to provide you with effective and practical solutions.
Our qualities are repeatedly confirmed by international legal rankings such as Legal500 and Chambers & Partners.
Reputable lawyers

"Libor Vacek focuses on specifics when resolving legal issues; he can create solutions from deadlocked situations."
(Chambers and Partners, 2018 edition)
Reputable lawyers

"Pavel Fára offers a broad skill set, advising on project and property acquisitions, construction planning and permits, as well as lease contracts."
(Chambers and Partners, 2021 edition)
Reputable lawyers

"Libor Vacek is practical, with broad technical skills."
(The Legal 500, 2021 edition)
Reputable lawyers

"Michal Zahradník is well respected."
(The Legal 500, 2018 edition)
Reputable lawyers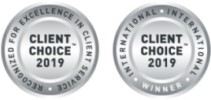 "Libor Vacek is a deal-oriented lawyer; he acts in the best interests of his clients."
(Client Choice, 2019 edition)
Reputable lawyers

"Pavel Fára is diligent and thorough hard worker."
(The Legal 500, 2021 edition)
Reputable lawyers

Michal Zahradník
(Chambers and Partners, 2014 edition)