Giving extra
is a must for positive cooperation
We are a team of highly qualified professionals in all areas of commercial law. The firm's partners have more than 18 years of experience in advising local and international clients. Our deep knowledge of the local environment, legislation and market is combined with international standards and a respect for each client's individual needs to deliver the best possible solution.
Corporate & commercial
Real estate
Labour law
Banking, finance & insurance
Health law
Pharmaceutical law
Regulatory
Family law
Dispute resolution
Insolvency
Intellectual property
Understanding your situation
We aim to understand our clients, to get to know their situation and the consequences of their decisions. The longer we know you, the deeper our knowledge is and we can anticipate potential issues. You can care less, because we care more. That is why most of our clients stay with us long-term.
Testimonials
"Lawyers at DELTA legal understand law. They tailor their advice to our business needs. And deliver quality service at an attractive price."

Tomáš Porupka,
General Counsel, Czech Republic
Testimonials
"We are very satisfied with DELTA legal. We highly appreciate their practical, flexible and proactive approach."
Ing. Lenka Vacková,
CFO
Testimonials
"We are satisfied with service provided by DELTA legal. They react promptly, their advices respect the business sense."

Stanislav Štafa,
Director, Czech Republic
Testimonials
"We are very satisfied with the services of DELTA legal. We appreciate their commercially targeted advice."

Petr Špinar,
Country Manager, Czech Republic
Testimonials
"We enjoy working with DELTA legal, they are knowledgeable, proactive and deliver business oriented advice, always in time."

Martin Jeřicha,
Director, Czech Republic
Testimonials
"Cooperation is very efficient, we are sure that they always find a solution the suits the best to our needs."

Nikol Podstatová,
Manager, Autosalon Klokočka Centrum a.s.
Testimonials
"Delta legal clearly have the desire to understand the clients business need and provide tailored legal advice to support their success."

Yang Li,
Financial Director
Testimonials
"We are very satisfied with the professional services of DELTA legal in the field of corporate law. We appreciate the speed and active approach."

Richard Paulů,
Managing Director
Testimonials
"Co-operation with DELTA legal was smooth, straight forward and efficient. Robust know-how and experiences delivered by individuals of their team members were crucial to successfully accomplish our transaction."

Petr Čížek,
Director
Testimonials
"We have been using DELTA legal's services since 2019, especially in matters of corporate and labour law. We can always count on a friendly approach and reliable advice and answers from experienced lawyers."

Petr Florián,
CEO
Testimonials
"DELTA's lawyers communicate in clear and concise way and really try to understand what is important for us in different matters. They avoid general fit-all advice, but tailor their output to our business needs, which really helps to save time and money."

Marek Tapšík,
Vice President & Associate General Counsel
Our clients are in complete control throughout the project, from one-point-of-contact communication to unlimited access to cost and work reports and document history.
We recognize the importance of social and professional responsibility to address the unmet legal needs of our society, culture and environment. Lawyers at our firm provide pro bono assistance to non-profit charitable organizations, including Czech National Trust o.p.s. and selected disadvantaged individuals in our society. We proudly support the community theatre of Dolní Chabry.
Let us know about your community!
Reputable lawyers

"Libor Vacek focuses on specifics when resolving legal issues; he can create solutions from deadlocked situations."
(Chambers and Partners, 2018 edition)
Reputable lawyers

"Pavel Fára offers a broad skill set, advising on project and property acquisitions, construction planning and permits, as well as lease contracts."
(Chambers and Partners, 2021 edition)
Reputable lawyers

"Libor Vacek is practical, with broad technical skills."
(The Legal 500, 2021 edition)
Reputable lawyers

"Michal Zahradník is well respected."
(The Legal 500, 2018 edition)
Reputable lawyers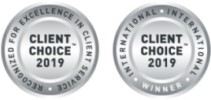 "Libor Vacek is a deal-oriented lawyer; he acts in the best interests of his clients."
(Client Choice, 2019 edition)
Reputable lawyers

"Pavel Fára is diligent and thorough hard worker."
(The Legal 500, 2021 edition)
Reputable lawyers

Michal Zahradník
(Chambers and Partners, 2014 edition)