Business (re)start
We will put your business back on its feet.
Free initial consultation.
Did coronavirus hit your business? Are you drowning in debt? We will help you mitigate the damage and restart your business. Our dedicated team of professionals with years of experience from the Czech Republic and abroad is ready to offer you an initial consultation completely free of charge and without any obligation.
Corporate & commercial
Real estate
Labour law
Banking, finance & insurance
Health law
Pharmaceutical law
Regulatory
Family law
Dispute resolution
Insolvency
Intellectual property
Settle debts and relationships with creditors.
Resolve cash flow outages or finance a business from equity.
Find ways to reduce legal costs.
Set up relationships with existing or new investors.
Obtain debt relief or debt restructuring to keep the business running.
Manage relationships with employees, suppliers and customers.
Effectively and legally terminate the business if rescue is no longer possible or meaningful.
Blog
DELTA legal zastupovala společnost LP Drilling v České republice a Itálii při financování jejích aktivit v oblasti těžby ropy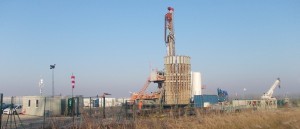 How does the cooperation work?
Why should you contact us?
You have nothing to lose. We offer a free initial consultation. For communications we have reliable solutions like video and audio conferencing. We also offer a personal meeting.
We will show you the way out of a seemingly unresolvable economic situation. Did you know, for example, that if you choose to reorganize instead of declare bankruptcy you can maintain a large number of workplaces?
We will prepare a comprehensive turnkey solution. We work closely with financial and tax advisors.
We will reduce current and future legal risks.
We are also well-informed about the debtor and creditor side. For example, we helped with the reorganization of LICHNA TRADE CZ and advised the INVESTIKA real estate fund on the purchase of distressed property.
We arranged loans to clients totalling over CZK 10 billion. Our financial expertise is also confirmed by the prestigious Client Choice award.
We are the first choice in corporate law for hundreds of Czech and global companies, as well as small, local businesses, because we know their needs.
As our legal practice spans 20 years, the experience we have gained allows us to provide you with effective and practical solutions.
Our qualities are repeatedly confirmed by international legal rankings such as Legal500 and Chambers & Partners.
Reputable lawyers
Pavel Fára is a "very practical, commercial and unflappable lawyer." He offers a wealth of experience across the entire sector, including regulatory, transaction, development and contentious matters, with specific knowledge of environmentally sustainable real estate.
Chambers & Partners, 2016 edition
Reputable lawyers
Libor Vacek – recognized by Chambers & Partners
Chambers & Partners, 2016 edition
Reputable lawyers
"Pavel Fára is a diligent and thorough hard worker."
Legal 500, 2014 edition.
Reputable lawyers
Michal Zahradník – recognized by Chambers & Partners
Chambers & Partners, 2014 edition
Reputable lawyers
Pavel Fára is described as "knowledgeable and helpful" and is praised for his "commercially minded" approach.
Chambers & Partners Europe, 2014 edition
Reputable lawyers
"Libor Vacek is practical, with broad technical skills."
Legal 500, 2013 edition
Do not raise the white flag just yet! There is a way out even from the most desperate situations. Crises come and go. Nothing will be the same as it used to be, but everything can be like never before.
The DELTA legal team will do their best to help you survive this crisis and come out with your head held high. You can count on us. We will think ahead for you to protect you.
All you need is to keep a cool head and your passion for work. Focus on your business and we will take care of the legal side.